News: Happy New Year!
I was reviewing sketches I've done this year, and I thought I'd compile a video and let you take a look too. This particular sketchbook covered the latter half of the year and includes sketches done in Torridon and Cromarty.
To look in the Sketchbook please click on this link.
https://youtu.be/DyH2-_PxVjU

HAPPY NEW YEAR!!
Happy New Year!
Other News
Calendars!
I'm pleased to announce that my 2022 calendars are available. I managed to sell out last year (thank...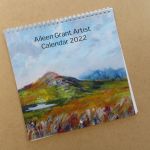 Save The Dates
I'll be doing an early summer exhibition again at Gallery An Talla Dearg, Eilean Iarmain (Isle Ornsa...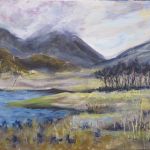 Previous Page
|
Next Page