News: Strathpeffer Art Fair
Strathpeffer Art Fair is on 26th to 28th November 2021 in the Pavilion. I'll be showing some work there, including this wee print, 'January Storm, Neist'. https://www.strathpeffer.org/strathpeffer-pavilion-art-fair-2021/
Strathpeffer Art Fair
Other News
Calendars!
I'm pleased to announce that my 2022 calendars are available. I managed to sell out last year (thank...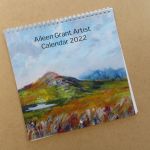 Happy New Year!
I was reviewing sketches I've done this year, and I thought I'd compile a video and let you take a l...
Save The Dates
I'll be doing an early summer exhibition again at Gallery An Talla Dearg, Eilean Iarmain (Isle Ornsa...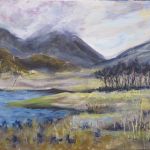 Previous Page
|
Next Page