News: Edinburgh Printmakers' Exhibition
Delighted to get two of my prints accepted for a forthcoming Members' Exhibition at Edinburgh Printmakers. Here's one of them. The exhibition will run from 23rd November until 24th December 2021, and will be in the galleries at Castle Mills (corner of Dundee Street and Gilmore Park).
Edinburgh Printmakers' Exhibition
Other News
Online Sales
If you want to buy a print, or cards and calendars, you might want to visit my Etsy shop "Aileen Gra...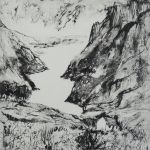 Calendars!
I'm pleased to announce that my 2022 calendars are available. I managed to sell out last year (thank...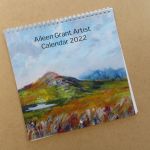 Strathpeffer Art Fair
Strathpeffer Art Fair is on 26th to 28th November 2021 in the Pavilion. I'll be showing some work t...
Previous Page
|
Next Page