News: New cards
I've taken delivery of a few new cards. What do you think? I'm keeping the price at £2.50 even though costs are going up. Please send me an email if you would like to buy some. I won't charge postage. Or drop in to see me if you live locally - chances are I'll be in the studio.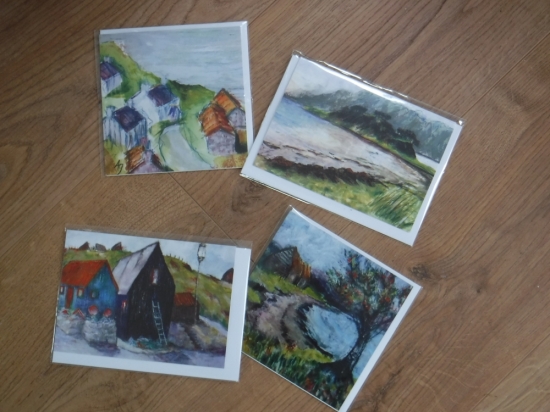 New cards
Other News
September Exhibition in Inverewe
I have been offered the chance to display some work in the NTS at Inverewe. The small display space ...
Skye Exhibition in October
I've an exhibition coming up at An Talla Dearg at Isle Oronsay in Skye. Dates are 4th to 16th Octob...
Previous Page
|
Next Page