News: Edinburgh Macmillan Art Show
I was asked to put a pic into the Edinburgh Macmillan Charity Art Show again this year, and this oil painting 'Orange Hill 2 (Kishorn)' has been selected. Please put the date in your diary - the show will be on from Thursday 23rd August until Sunday 26th. Once again the venue will be Bonhams in York Place, Edinburgh. Buy art and support this worthwhile charity!
Edinburgh Macmillan Art Show
Other News
Exhibition at Balmacara Steadings
I've got a wee exhibition coming up at The Steadings Gallery, Balmacara Square, near Plockton and Ky...
2019 Desk Calendars
My desk calendars have arrived. Same format to last year's calendar. Small pics of Lochcarron, App...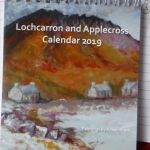 Prize!
I put a couple of paintings into the annual show of the Art Society Inverness. The show runs from 28...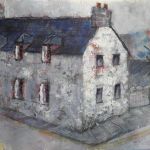 Previous Page
|
Next Page