News: New Year - Working Time
This is the time of year when things are quiet up here in Lochcarron. There are not many visitors about, fewer distractions, and I can get on with some work. There has been a lot of snow this year, inspiring a few new paintings like this one.
New Year - Working Time
Other News
2019 Desk Calendars
My desk calendars have arrived. Same format to last year's calendar. Small pics of Lochcarron, App...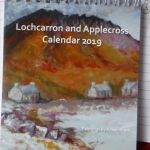 Prize!
I put a couple of paintings into the annual show of the Art Society Inverness. The show runs from 28...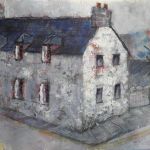 Edinburgh Exhibition - Save the dates
A group exhibition entitled 3 x 5 (three cities by five artists). Birch Tree Gallery 1st to 13th Oc...
Previous Page
|
Next Page