Gallery
Image info
Charcoal and acrylic on paper. Medium sized painting. I did sketches on a trip up to Poolewe in November 2019, and did this painting from that sketch in the heart of the dark winter. The painting was actually finished in 2020 and is framed in a grey wooden frame. Currently in the studio.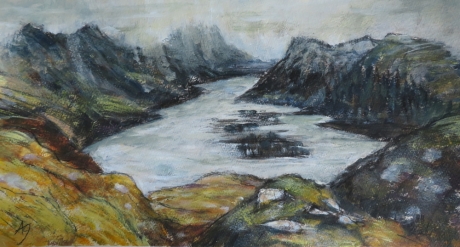 Pictures in this collection
There are no images to this gallery yet.
Click any image to see a larger version and futher details.